Becoming a volunteer in the Washington County Master Gardener Association is an easy and worthwhile process.
The first step is to complete the Master Gardener Volunteer classes. If interested, call the UWX at (262) 335-4477.
Re-certification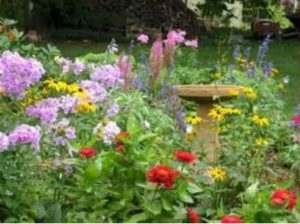 Recertification is required annually to remain a Master Gardener Volunteer in good standing.  To be re-certified, attend 10 hours of continuing education and provide 24 hours of volunteer service.   Submit documentation of hours to the UW-Extension by October 1st every year.  Use the Time sheet for Members form, which includes directions on how to report your hours.
Calling All Former Master Gardener Volunteers!
Are you a Wisconsin Master Gardener Volunteer who hasn't turned in your hours for some time, maybe for a few years? Did you know that you can always start the process new each year?  You don't have to retake the classes.  Simply pay your annual dues and report your hours.  It's that simple.  We've missed you and look forward to having you back!